Hiring a Professional Website Designer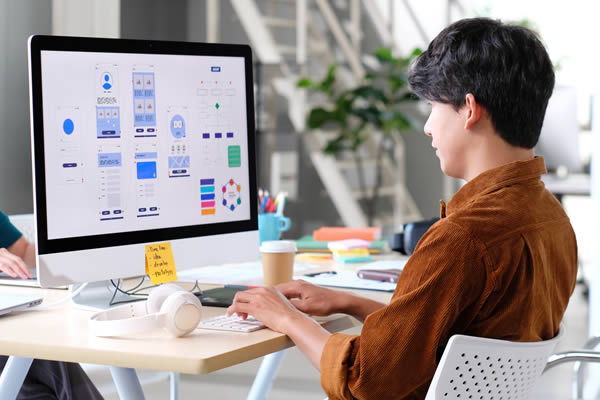 The internet has become an integral part of our lives. Every day, more and more people are turning to the web for information, entertainment, and even shopping. As a business owner, having a professional website is essential for success in today's digital world. However, creating an effective website can be tricky and time-consuming. This is why many businesses choose to hire a professional website designer to take care of their online presence. Here are 7 benefits of hiring a professional website designer:
1) Expertise
Professional web designers have the necessary expertise to create a visually appealing site that meets all your specifications. They understand the importance of aesthetics and functionality when designing websites and will be able to create something that looks great while also working properly on all devices.
2) Time Savings
Designing a website from scratch can take weeks or even months depending on its complexity. Hiring a professional web designer drastically reduces this time frame as they already know what works best for specific types of websites and how long it usually takes them to build one from start to finish.
3) Cost Savings
Although it may seem counterintuitive at first glance, hiring a professional web designer could actually save you money in the long run by preventing costly mistakes such as coding errors or incorrect design choices that would require you to pay extra later on down the road if they weren't caught early enough during development stages.
4) SEO Optimization
Professional web designers understand how search engine algorithms work so they can ensure your site is optimized correctly with relevant keywords and content structure so it ranks higher in search engine results pages (SERPs). This means more visibility for your business which translates into increased traffic and potential leads/sales opportunities down the line.
5) Mobile Optimization
Mobile browsing has surpassed desktop browsing as most people now access information through their phones or tablets instead of conventional computers making mobile optimization essential if you want your site visitors to have an enjoyable experience no matter what device they use when visiting your page(s). Professional web designers understand how important mobile compatibility is nowadays so they will make sure everything looks perfect regardless of device used by potential customers/clients/visitors etc.
6) Security & Maintenance
A good website needs regular maintenance checks in order prevent security breaches or other issues such as broken links etc… A qualified web developer knows exactly what needs doing when it comes keeping things running smoothly which saves you both time & effort since these tasks don't need doing manually each time round but rather taken care off automatically behind-the-scenes without any involvement required from yourself whatsoever (which makes life easier!).
7) Support & Advice
Even after completing their project successfully many experienced professionals still offer ongoing support & advice related not only technical matters but also regarding usability & design aspects too since every situation differs depending on context/specifications.. This makes sure any future changes needed get done quickly without needing much input from yourself unless desired so overall this helps streamline processes whilst at same time helping ensure end result meets user expectations!
Summary
If you're looking to hire a professional website designer, DMNet Solutions Website Design Company has been in the business for over 22 years. With each website design, our focus is not only in design but providing a user friendly interface for your visitors to find out about your services. All our website designs are "Responsive" in that they will look great on any device your potential clients are using. Whether it's a Windows PC, MAC, iPhone, tablet or Android mobile device, you can rest assured that it will be user friendly as well as Search Engine friendly.